WHAT IS LIKE TO LIVE IN THE BALKAN? A CANADIAN/ITALIAN TALKS ABOUT HER EXPAT LIFE IN CROATIA, ON VIS ISLAND
More and more people are moving to Croatia. Indeed, expat life in Croatia is attractive due to many reasons.

Do not forget we are talking about an exotic destination! Well, at least for some people. Croatia has more than 1200 islands, dozens of old towns, ancient ruins, plenty of natural wonders, incredible cuisine and above all – it is fairly cheap if we are not talking about the high season! Since I am an expat for five years starting with my life in The Netherlands, I decided to write a lot about living abroad. I essence, I believe that only people who were/are living in a certain area, can actually dig deeper into the culture of that place and see what that place is actually about.
I started with a project "Hrvati/Balkanci u svijetu" or Croatians/Balkans in the world and I continued with my Youtube channel interviewing expats from abroad who live in Croatia, such as an American living in Split, Croatia and a Canadian living in Split, Croatia. Following that path, I found Angela, who is also having her expat life in Croatia. Let's see what Angela says about island life on Vis and her overall impression of life in this Mediterranean country. Enjoy!

1. Hi Angela, how are you!? Tell us a bit about yourself!
My name is Gen Angela (long form: Genevieve Francesca Angela Baldassarre (;). I have an Italian father and a Croatian mother. I was born and raised in Montreal, Canada. I am a Trauma and Relationship Therapist and a Yoga Teacher. I run an online company that offers different wellbeing services to people. I also have a podcast and a blog of my own!
2. On which island and how long are you living in Croatia?
I live in Komiza on Vis Island. I moved here in June of 2020.
3. Why did you moved to Croatia? Can you tell us a bit more about your business there?
I moved to Croatia because I'm truly in love with this island! Growing up, we came here in the summer and those are some of my favourite memories! Also, before moving here, I was living in London for a few years and we came here for vacations.
After a few visits, my fiancé and I decided that we did not want to stay in London and that we wanted to live here. We both work online from home and are enjoying life here…
4. What do you think, what are the disadvantages and what are the advantages of living in Croatia? Did you like living here?
Honestly, I see no disadvantages to living here. Croatia has everything and is just a magical country. Of course, I wish that my friends and family could all be closer, but I'm used to that now, and we visit each other. I LOVE living in Croatia.
5. Is Croatia expensive to live as much as it is life in Canada? What are the price similarities and differences? Is there anything particularly expensive or cheap in Croatia?
I don't know about every area in Croatia, but I would say it's fairly affordable. It's similar to Canada, actually. Canada varies a lot because it's a big country, and things are cheaper where I am from in Canada. Groceries here can be more expensive of course. In general, however, I would say that Croatia is an accessible place to live.
6. What do you enjoy most about Vis? How does the island life look like? From 1 o 10, how would you rate the quality of life in Croatia?
I love the beaches and the mountains! I never get tired of the view and the perfumes of the island. I love hiking, swimming, snorkelling, paddleboarding, and just being out in nature. This island is a true paradise to me. I would give a rating of 100. ) People are lovely, it's safe, healthcare is great, we have a bit of family and friends here too which is nice!
7. Which traditions or behaviors of Croatian people surprised you or even shocked you?
I have not noticed anything that shocked me yet, particularly because I spent a lot of time here growing up and my family always kept so many traditions at home in Canada. I do find it particularly special how people take their time and enjoy life here. This is something we never had in London, and one of the biggest reasons we find so much balance here.
8. Do you have any negative experiences? How tolerant are Croatians of foreigners?
The only negative experience I have is not being able to communicate properly in Croatian. But that is my fault, not theirs. I worry that sometimes, Croatians get annoyed with me… )
9. What are the biggest adjustments you had to make when settling in Croatia? Did you experience any culture shock and if so, regarding what exactly?
I would say that adjusting to a slower way of life is the biggest thing. It was one that I was hoping would happen and one that I am working on every day. Taking my time, enjoying the moment, taking breaks, and doing things that we often don't encourage in America or even the UK. Of course, we can try to do these things anywhere! But, I find that having a nice environment with people who believe this too can really help!
10. What are the biggest safety issues in Croatia?
I cannot speak about the rest of Croatia, but I feel incredibly safe here. In fact, I have a few friends in Split, Zagreb, and Rijeka who feel the same way. Many travellers know Croatia as one of the safest countries in which to live and travel.
11. Have you learned any Croatian so far? Which words for example? Do you think Croatian is a hard language?
Oh yes! I actually grew up listening to Croatian all the time! My mother speaks it fluently and it was spoken around the house with my Nona and family friends. My parents both speak Italian as well, but my father doesn't speak Croatian, so I ended up learning Italian first. I speak English + 3 Latin languages so Croatian is so different for me! I am learning though, and I love the complexity of the grammar!) I can definitely get by with basic speaking and I understand my family and friends when they speak to me.
12. I don't like to generalise but…if you really have to describe a typical Croatian person, how would you describe it?
That's a great question! All the Croatians I've known have been respectful, kind, intelligent, and fun! Typically, a joy for life, food, the sea, and music!
13. What are your favorite Croatian dishes and drinks?
I LOVE octopus salad and sardines!
14. What do you miss the most about Canada?
Of course, I miss my friends and family, but it's mostly the pandemic that made this a problem. I used to visit them a couple of times per year.
15. Is meeting new locals and friends easy? Would you say that s easier if you speak the Croatian language and much harder if you do not know it or not?
It's a small island and an even smaller town, but we have managed to make some. People are so friendly so it helps. I am making more of an effort to get out there and connect to more people.
16. Would you recommend moving to Croatia, what tip for living here would you share and what tips for those who want to just visit it?
Oh absolutely! Croatia is brilliant! I know it's not for everyone. What I usually tell people is that yes, it is different, and no you may not want to live here even though everyone talks about how beautiful it is. That's ok! But if you do want to, it will be different and it will be a place to find more balance, especially on the island.
If you just want to visit, I would recommend that you explore places outside of where all the tourists are. Obviously, everything is beautiful, but finding little hidden gems is the best. Croatia has even more lovely secret places than places everyone knows about. )
17. Share your top 5 places on Vis island and surrounding area!
I love Milna very much. I prefer sandy beaches, so Zaglav and Milna beaches are beautiful to me.
I also love Bisevo. It's a paradise away from paradise! Hikes here from Komiza are wonderful.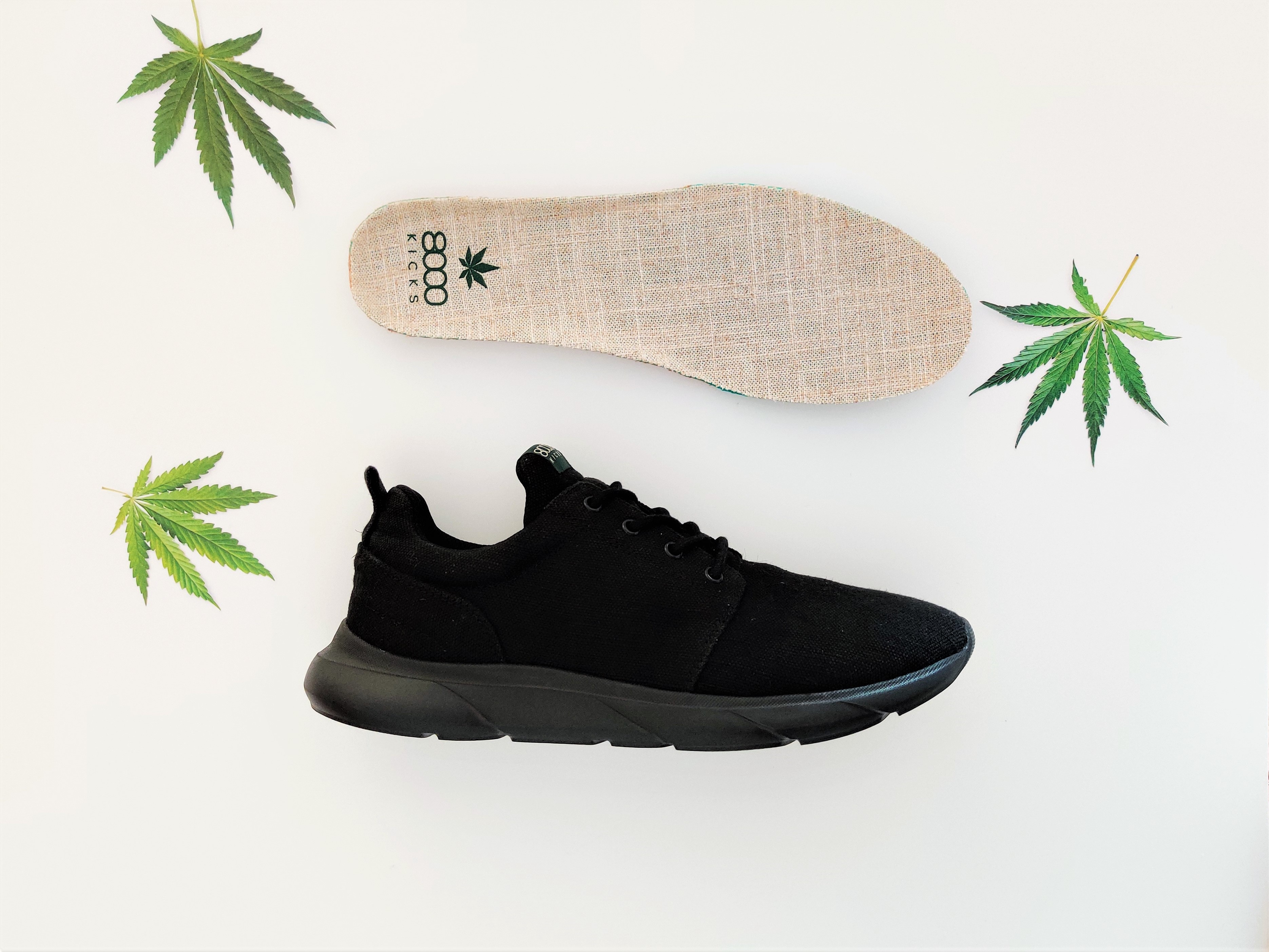 The 1st waterproof cannabis sneakers – Full Black
Going to Dragodid or Okljucina are great hikes! Also, I love our local Kamenice beach.
Lastly, Stivina is a great place too! It's quite popular and is truly lovely. There are so many more, but these are the first ones that come to my mind.
Thank you Angela one more time for your time and a will to discover your part of the Universe with us! If you want to reach Angela on her social media, here are a few links where you can do that:
https://www.instagram.com/island.therapist/
https://www.tiktok.com/@island.therapist?lang=en&is_copy_url=1&is_from_webapp=v1